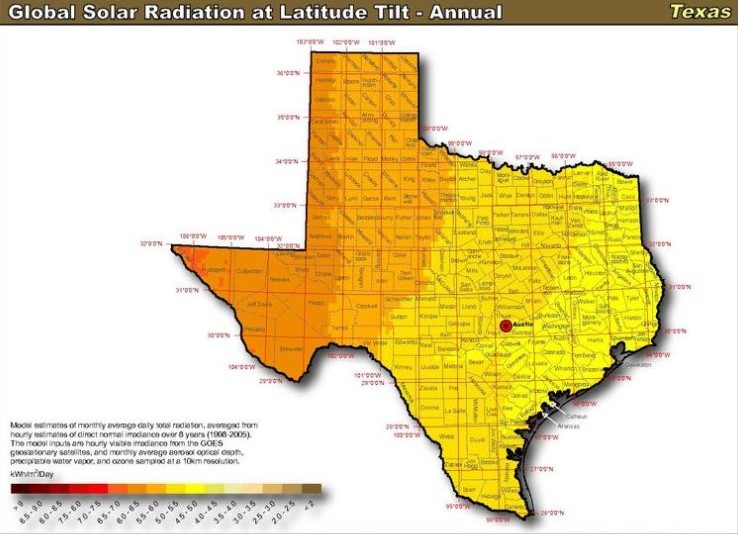 Texas Is Perfect For Solar Panels
The map above shows that Texas is perfect for solar panel setup on rooftops of houses or mounted in your yard. The average overall of the sun's rays on a daily basis is about 6 hours. Texas averages 251 days of sunshine every year.
The Texas power grid has reached maximum capacity on several occasions causing rolling blackouts and power outages for days. People with solar systems had power when others sat in the dark.
Our federal government is helping people to get solar with a 30% tax incentive.